It's our mission to help neighbors like you save energy and money. We'll figure out the noise, locate the leak, and target the inefficiencies of your system. We'll offer you the best care solutions for your home and you'll have the job completed in a timely manner with our team.
Flat-rate and worry-free pricing
Same-day service options
Trusted and certified energy specialists 
24/7 response
13+ years of experience
A+ BBB rating 
Now is the Best Time to Schedule
Save money and energy with efficient heating and cooling
Access special discounts and rebates to help with the cost
Get a no-cost, no obligation Heating & Cooling Consultation
Prevent small issues from becoming costly future problems
What's a Heating & Cooling Consultation? Learn more here.
Do You Need a Repair or Replacement?
Your heat pump or air conditioner is 10+ years old
Your furnace or boiler is 15+ years old
Your energy bills are high or steadily increasing
Your system is not keeping your home comfortable
Your system is noisy, unreliable, or inconsistent
Call us at (781) 374-7079 for fast and quality service anytime with our trained and experienced technicians.
Schedule a no-cost, no obligation Heating & Cooling Consultation to get all the answers to your questions.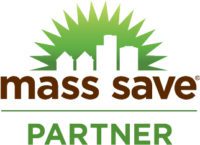 Get Access to Mass Save® Incentives
HomeWorks Energy is a Mass Save® partner, which means that you get access to special incentives such as:
With HomeWorks Energy, you get a one-stop-energy-efficiency shop. Learn more about tune-ups and preventative maintenance plans, and how you can heat and cool more efficiently.
The HomeWorks Energy Difference
HomeWorks Energy is a trusted Mass Save® partner, helping Massachusetts neighbors all over the state save energy and money at home. Our BPI-certified home energy experts have performed more than 180,000 Home Energy Assessments and we're proud to be the largest Home Performance Contractor in Massachusetts, leading the region in energy efficiency.
We'll work to understand and solve your unique energy challenges and we'll treat your home like it's our own. It's our goal to make energy-efficiency easy, affordable, and achievable for you.
When you're happy, we're happy. That's the HomeWorks Energy difference.